Errol Douglas, hair stylist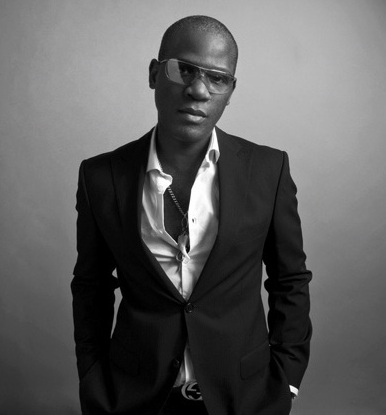 Errol Douglas, MBE, is an award winning hairstylist.
Amongst the cream of the hairdressing industry, he is a favourite among clients and industry peers alike. Renowned for his stunning photographic work, Errol has won several of the world's most coveted awards. He has been nominated 13 times for British Hairdresser of the Year, winner of the Afro category three times, winner of the Black Beauty/Wahl Awards' Stylist of the Year, overall AIPP Grand Trophy winner, the Fellowship for British Hairdressing's Hairdresser of the Year, the Fellowship Gold Salon Consumer Award (2 consecutive years), Creative Head Media Darling of the Year, British Master Award at the Australian Hair Fashion Awards ceremony, and Most Wanted Hair Trend 2009. In addition, 2008 saw Errol awarded an MBE for services to hairdressing – an exciting acknowledgement of his work educating and nurturing new talent within the industry. He was also named Cosmopolitan's Ultimate Man of the Year 2008.

Errol's photographic work is regularly featured in the fashion and beauty press and he participates in shows and seminars in Britain, Paris, New York, Australia, Canada, Germany, Italy, Spain, Switzerland and Poland, presenting his hairdressing skills and creative techniques to a wide audience.

Errol's hairdressinErrol's hairdressing talents, professional approach and enormous personality make him the obvious choice for television, and appearances have included GMTV, This Morning, Good Morning, Model Behaviour, UK Living, G-Girls, 10 Years Younger, Queer Eye for a Straight Guy, Ready Steady Cook, The Weakest Link, Dial-a-mum, Extreme Makeover, Celebrity Scissorhands and more.

His hairstyling skills set the standards that others can only follow, while his collections preview hot new trends fused with classic styling – no surprise given that he first realized his dream of working in hairdressing when he was just eleven years old, taking a job in a local hair salon in East London. He then moved to Knightsbridge's Neville Daniel salon spending six years here, before moving to Paul Edmonds for 5 years as Artistic Director.

In summer 1998, Errol opened the Errol Douglas salon in London's gorgeous Belgravia Village. The salon's immense success is testament to the dedication of Errol and his team of talented stylists. Hailed as a fusion of European and Afro styling, the salon includes services such as a nail technician, Ariane Poole make-up bar, in-house catering service, and V.I.P entrance. Errol is the figurehead for professional products brand Matrix Biolage.
Errol is married and has a family.
Any contributions will be gratefully accepted
Errors and Omissions

The Forum

What's new?

We are looking for your help to improve the accuracy of The Douglas Archives.

If you spot errors, or omissions, then please do let us know




Contributions

Many articles are stubs which would benefit from re-writing. Can you help?




Copyright

You are not authorized to add this page or any images from this page to Ancestry.com (or its subsidiaries) or other fee-paying sites without our express permission and then, if given, only by including our copyright and a URL link to the web site.

If you have met a brick wall with your research, then posting a notice in the Douglas Archives Forum may be the answer. Or, it may help you find the answer!

You may also be able to help others answer their queries.

Visit the Douglas Archives Forum.

2 Minute Survey

To provide feedback on the website, please take a couple of minutes to complete our survey.

We try to keep everyone up to date with new entries, via our What's New section on the home page.

We also use the Community Network to keep researchers abreast of developments in the Douglas Archives.




Help with costs

Maintaining the three sections of the site has its costs. Any contribution the defray them is very welcome
Donate

Newsletter

If you would like to receive a very occasional newsletter - Sign up!