It's said the Highland Games originate from Ireland in 2000 BC and that they crossed the water to Scotland with the fourth and fifth century migrations of the Scotti into Dalriada (Argyll) and beyond.
The contests of strength – jumping, running, throwing and riding – were introduced by Malcolm Canmore in 1040 as a means of selecting the most able men for soldiers and couriers.
Highland games events take place almost everywhere in Scotland each year. From major towns and cities to tiny villages and far-flung islands, wherever you are in Scotland, you can be sure there is somewhere nearby which hosts its own games.
Over time the Games grew in number and popularity but suffered a mortal blow with the Act of Proscription in 1746 following the crushing of the Jacobite Rebellion. The act outlawed Scottish dress, customs and gatherings and was in force for almost 40 years. After its repeal the Games started to revive and the fortunes of the national customs were given a tremendous boost with the visit to Scotland in 1822 of George IV.
Today, the games remain a stirring celebration of Scottish identity and cultural pride which have endured through centuries of political turmoil and upheaval.
Origins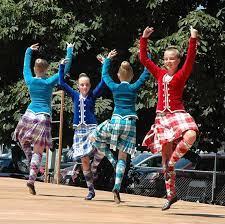 Highland Games have been picked up across continents with the first Highland Games in the USA happening in New York in 1836. The Caledonian Club of San Francisco held its first Games in 1866 and boasts the oldest continuously running Games in the USA with the St Andrews Society of Detroit hot on its tail.

Today, in addition to the Games all across Scotland itself, there are more than 200 annual games and gatherings across the US and Canada, with games also in New Zealand and Australia.
Events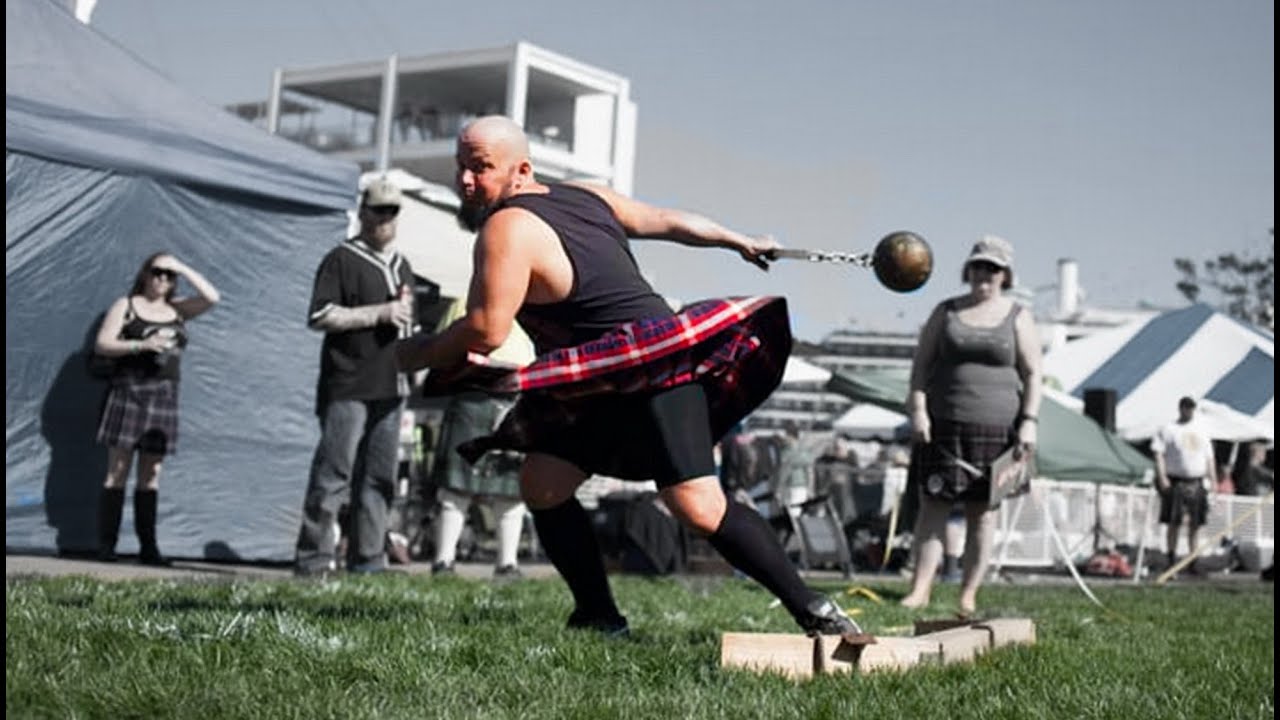 Alongside the wealth of centuries-old traditions being kept alive, another reason why the Highland Games events remain so popular are the sports themselves.
Many of these sporting events only take place at the Highland Games, making the uniqueness of the activities reason alone to attend an event.
The Highland Games often involve competitors' throwing ability or brute strength – or sometimes both! Here are some of the sporting events you are likely to see at most Scotland Highland Games.
Going to one of these events as a spectator will probably include some Scotch whisky drinking, kilt wearing, haggis eating and Scottish dancing. In addition to the physical events, there is also dancing and music.
Caber toss — This event is what many people associate with the Highland Games. A long tapered wooden pole is balanced vertically on one end. He then runs forward and attempts to toss the pole end over end and land facing directly away. Cabers vary greatly in length, weight, taper and balance, all of which affect the degree of difficulty in making a successful toss.

Sheaf Toss — A bundle of straw (the sheaf) weighing 20 pounds (9 kg) for the men or 10 pounds (4.5 kg) for the women and wrapped in a burlap bag is tossed vertically with a pitchfork over a raised bar (like that used in pole vaulting).

Stone Put — Similar to the modern-day shot put, however, instead of a steel shot, a large stone of variable weight is often used.

Scottish hammer throw — This event is similar to the hammer throw as seen in modern-day track and field competitions. In the Scottish event, a round metal ball (weighing 16 or 22 lb for the men or 12 or 16 lb for women) is attached to the end of a wooden or other solid material shaft, about 4 feet in length.

Weight throw — This event is also known as the weight for distance event. The weights are made of metal and have a handle either directly attached to the weight or attached to the weight by a chain. The weight is thrown using any technique but with only one hand.

Weight over the bar — This event is also known as weight for height. The athletes attempt to toss a 56 pound (4 stone) weight with an attached handle over a horizontal bar using only one hand.